In September, I spent a few days staying in Bristol with my partner on the Kyle Blue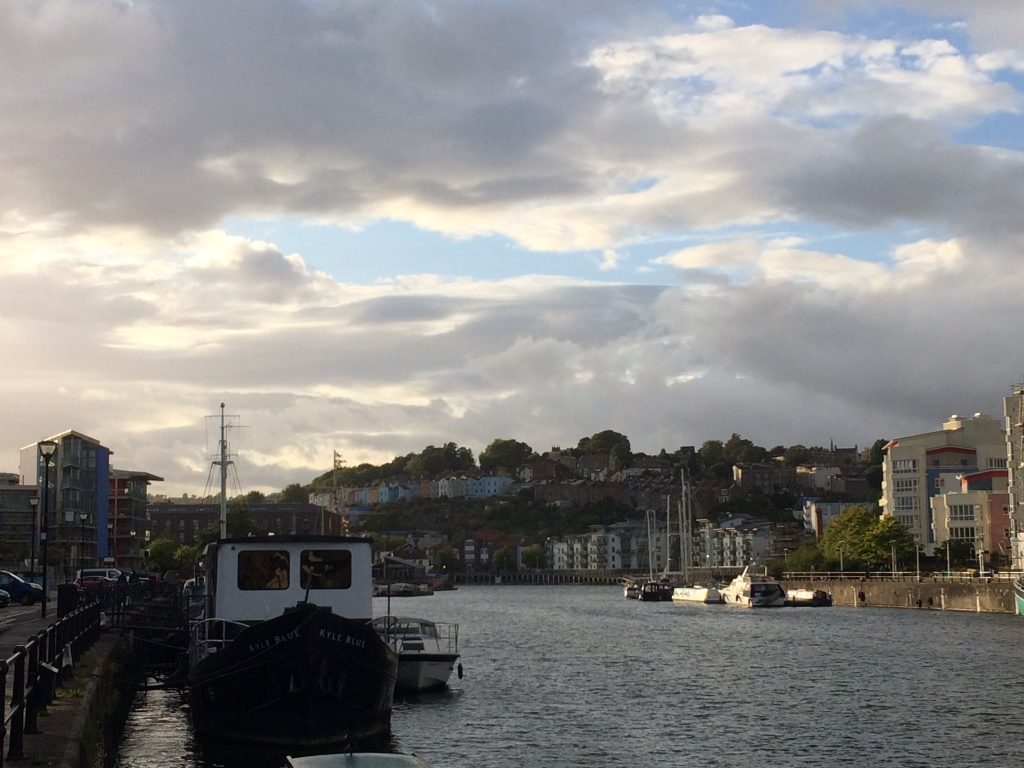 The boat is permanently moored in the Bristol Harbor quayside and is really well situated from exploring the city. The top desk of the boat has a really large lounge area with lots of sofas and a couple of dining tables as well as a kitchen area which is pretty small but well equipped enough for self catering. On the lower deck there are a number of private cabins as well as some dormitories. We had a private room which could have actually slept 5 people as there was 2 bunkbeds and 1 single bed.
We arrived on Sunday mid afternoon and wandered from the coach station to the harbour where we were staying. After checking in to our floating home for the next few days and lazing around for a bit, we went out for pizza and gelato at Pepenero (the branch inside the Beer Emporium). I had a tofu sausage and mushroom pizza which was tasty although it was a bit on the floppy side due to the generous toppings. We also had some garlic bread between us and I followed it with 1 scoop of coconut gelato and 1 scoop of tiramisu gelato. It was far too much food to be honest but it was all very good and we couldn't resist trying lots of things (plus we hadn't had lunch because we'd been on a coach for hours)
On Monday we caught the ferry just outsides our hostel to the Bristol Temple Mead train station and from there we took the train to Bath. My Mum had kindly brought us a voucher for a spa session at the Thermae Spa. We had visited before but not for a few years and in that time, they had refitted the relaxation suite so instead of just having some steam rooms and a waterfall shower, there was more variety including an infrared sauna, relaxation cosmos room with twinkly lights, 2 steam rooms and an ice chamber which was filled with menthol vapour and had a trough where you could grab a handful of ice chips and run them on your face and body post sauna or steam.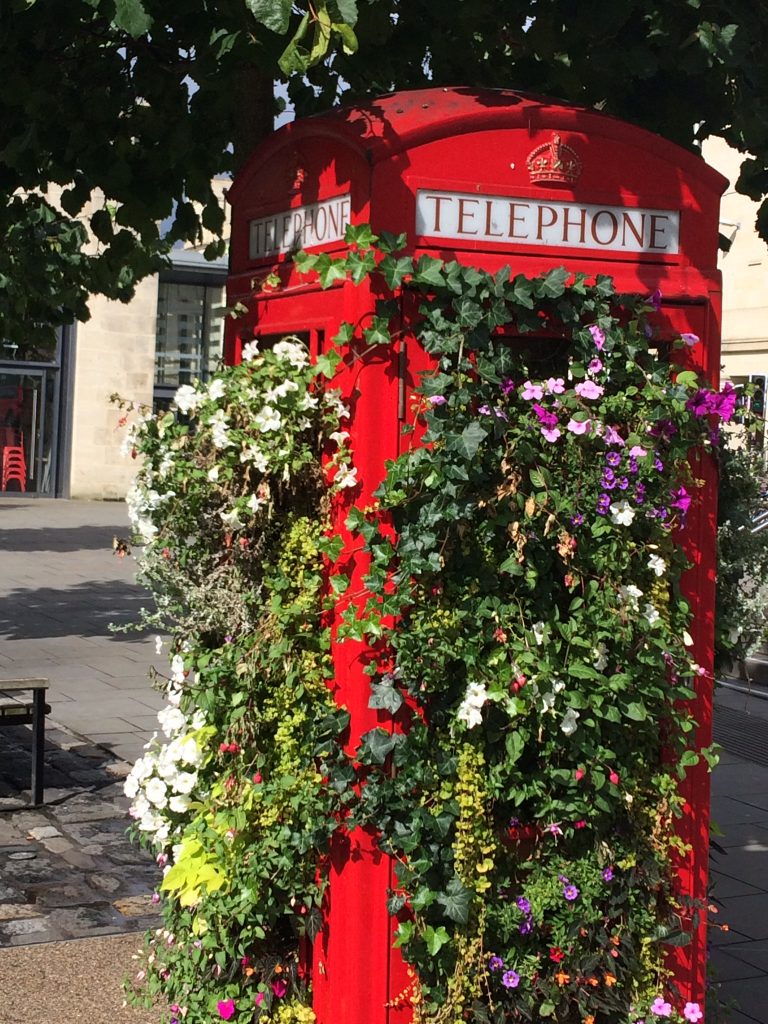 After the spa, we went to Chapel Arts Cafe for lunch as it happened to just be around the corner from where we were. I didn't really think too much about where to go but this turned out to be one of the most delicious meals I had on the break. I had a marinated mushroom burger with seasoned potatoes. It was the perfect combination of filling food that I needed combined with something that was so delicious but also felt really healthy.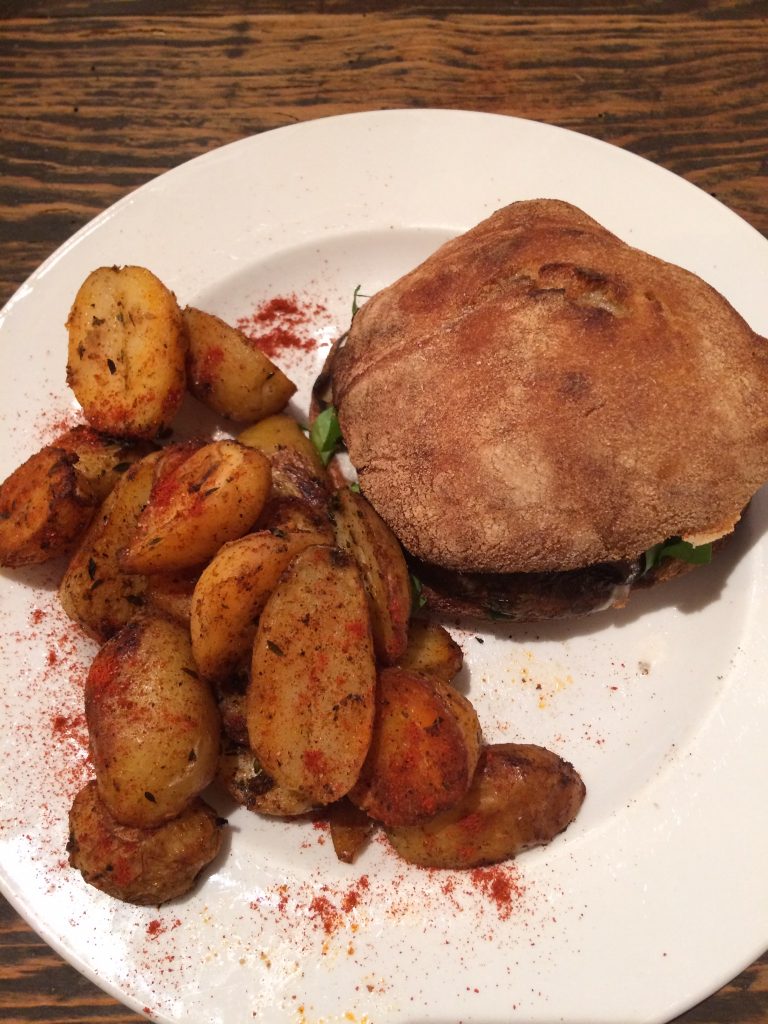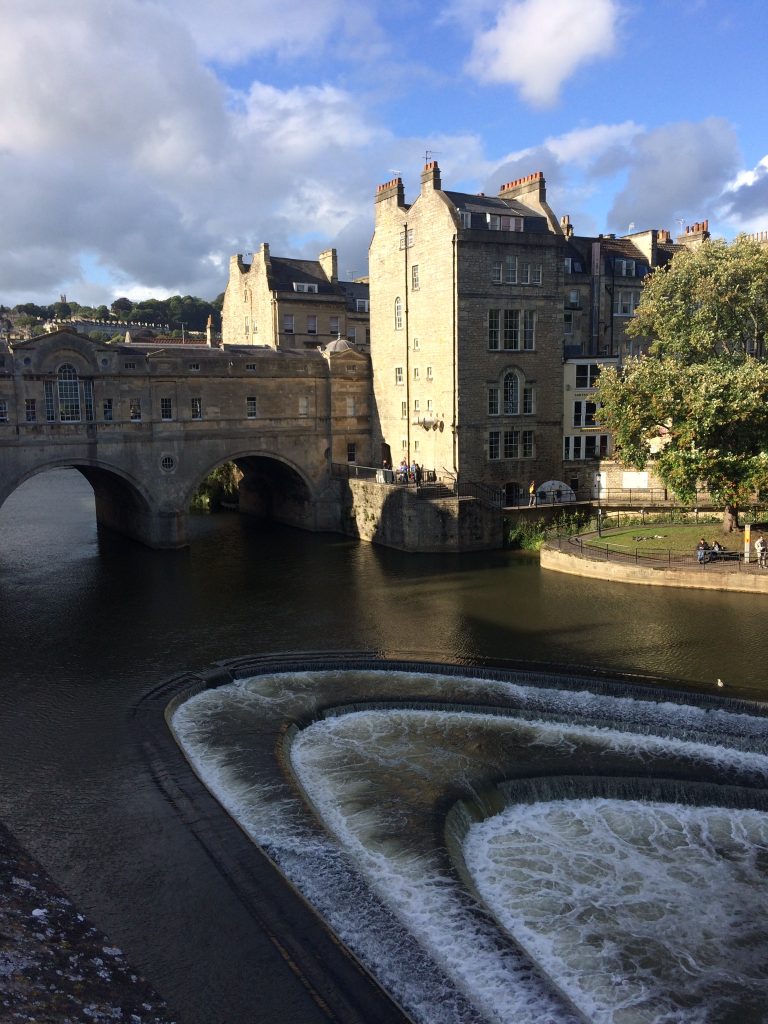 After lunch we had a wander around Bath mainly looking in secondhand book shops and taking the time to visit two of the wonderful independent bookshops that Bath has – Mr B's Emporium of Reading Delights and Toppping & Company. The sliding ladders in Toppings are like something out on my wildest home-library based fantasies.
In the evening, we went for some thai food at Koh Thai Tapas. The food was good and vegan options were marked on the menu – however there wasn't that much choice. What I did have was good though.
After this, we went for a drink at the Bag of Nails – which is a pub that happens to be home to a lot of cats (some websites say 16, some say 15) – either way, we had to have a look. I only spotted 5 cats when I was in the pub – they were happy to lounge on the windowsill, curl up on bar stools and sleep in cardboard boxes on the bar. There were also lots of board games to play, a really good selection of alcoholic and non alcoholic drinks and a chilled atmosphere with records being played.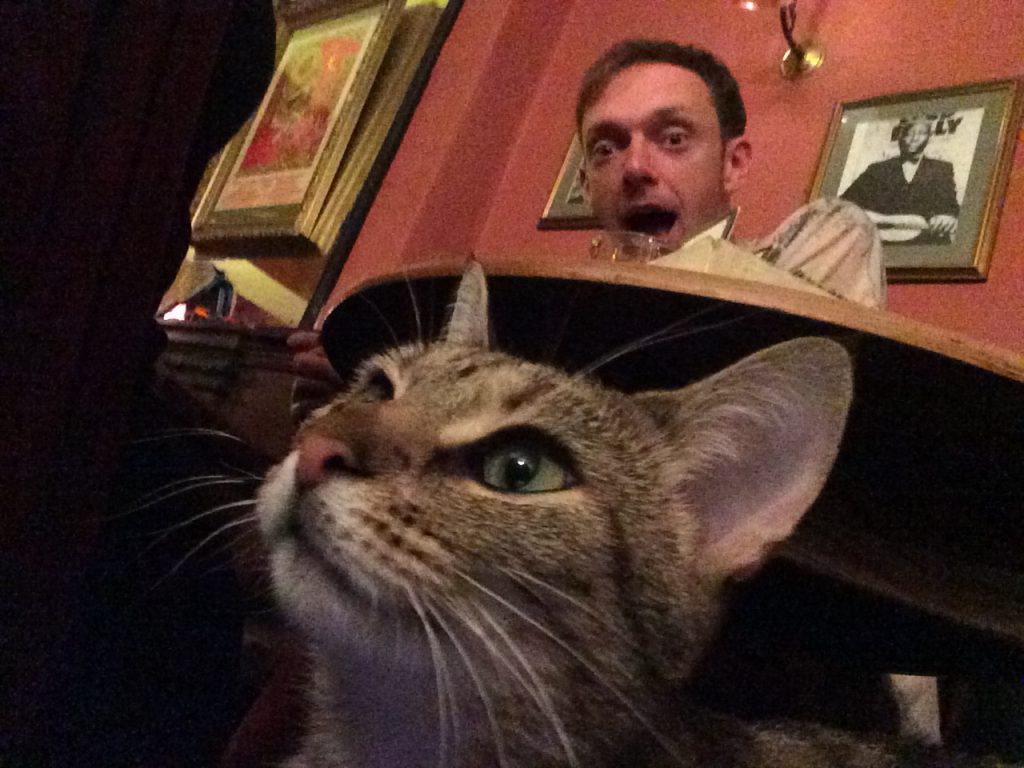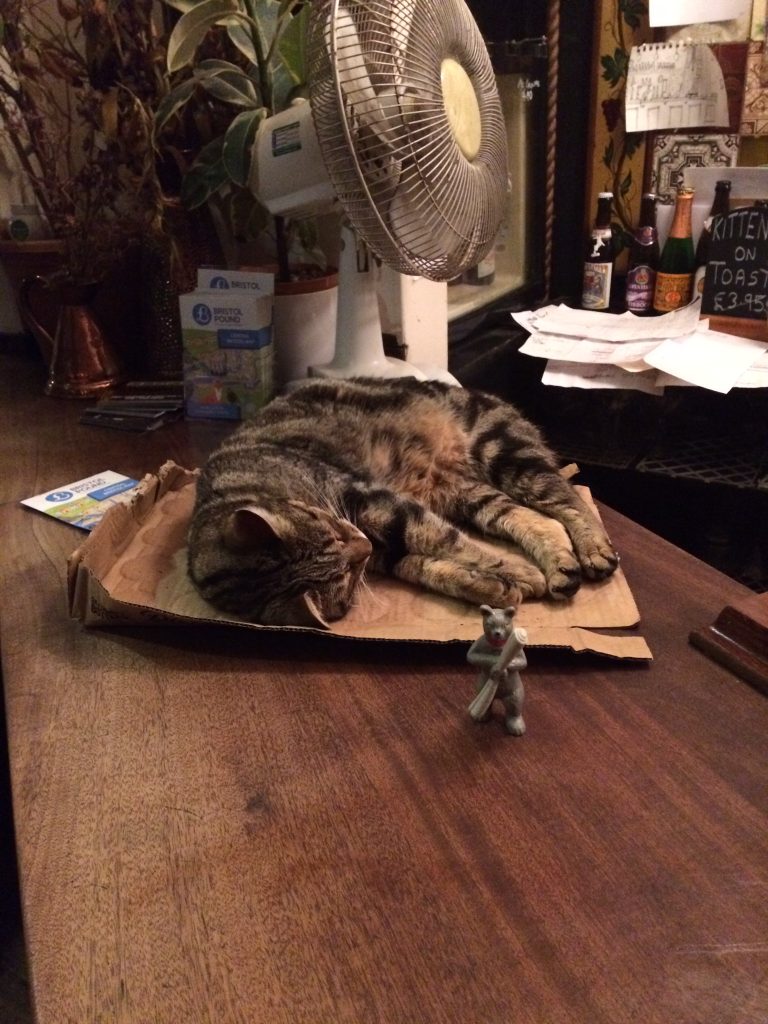 Tuesday morning saw us heading up to the Clifton suspension bridge for a wander across the bridge, taking in the views and going into the museum. The museum wasn't large but was one of the more fun ones of this type I had seen because there were a lot of interactive elements to it and it also highlighted some of the personality quirks of the bridge's designer – Isambard Kingdom Brunel.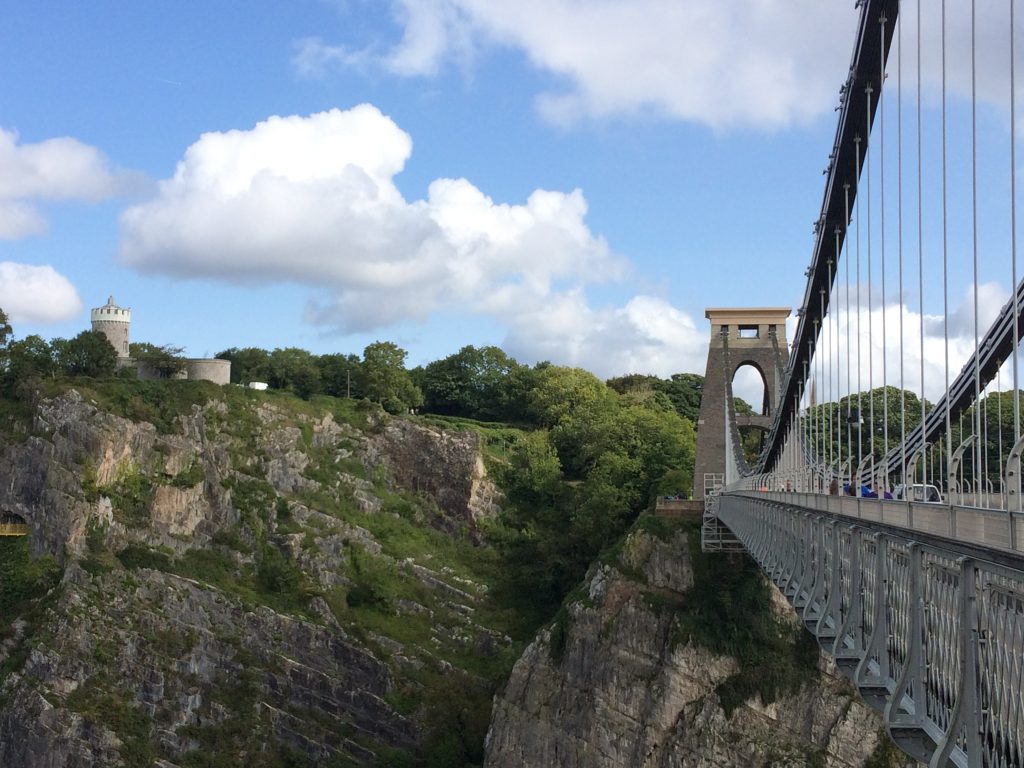 For lunch we ended up going to Vx. I'd visited the branch in London a few times but the Bristol branch had a larger space which lent itself better to eating in. We both had amazing vego chocolate milkshakes and I had some mac and cheese (which was the best vegan mac and cheese I have ever had) and some fries. I also grabbed a few bits to eat later.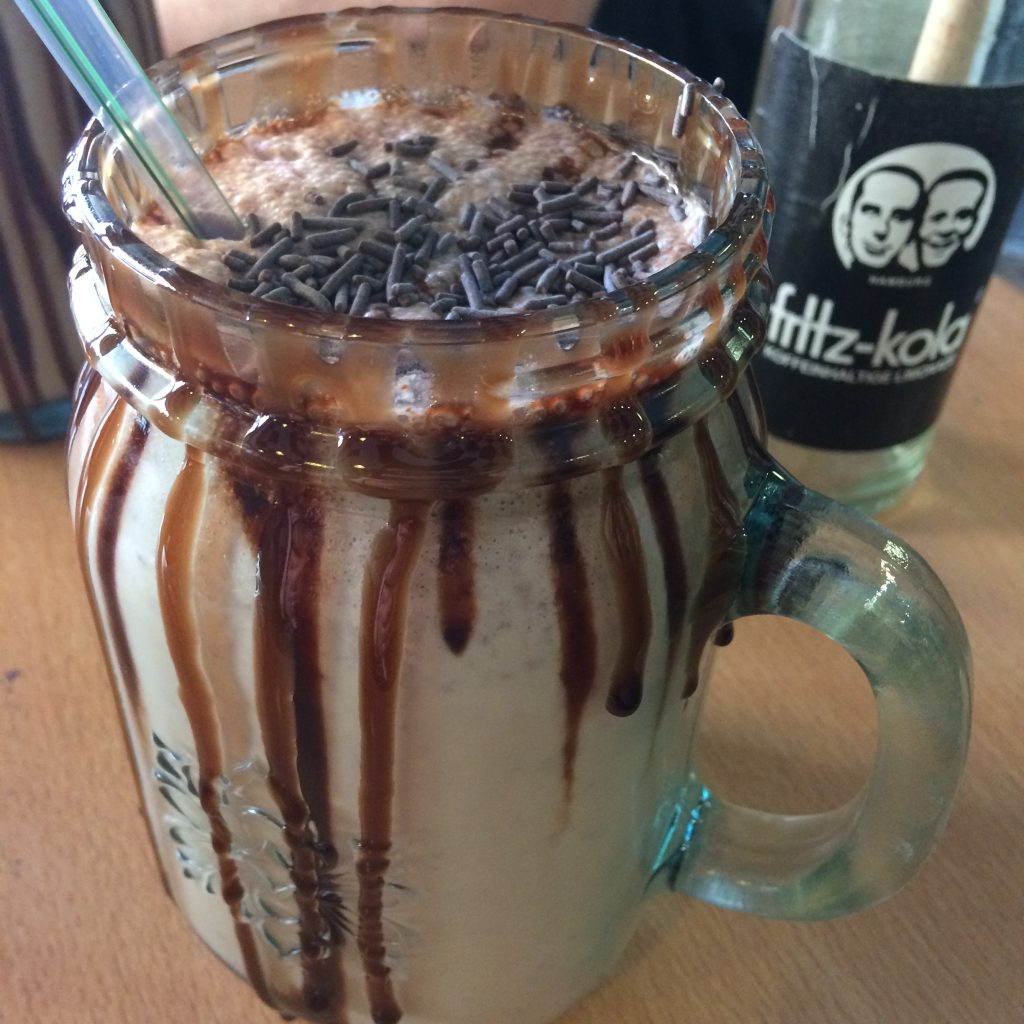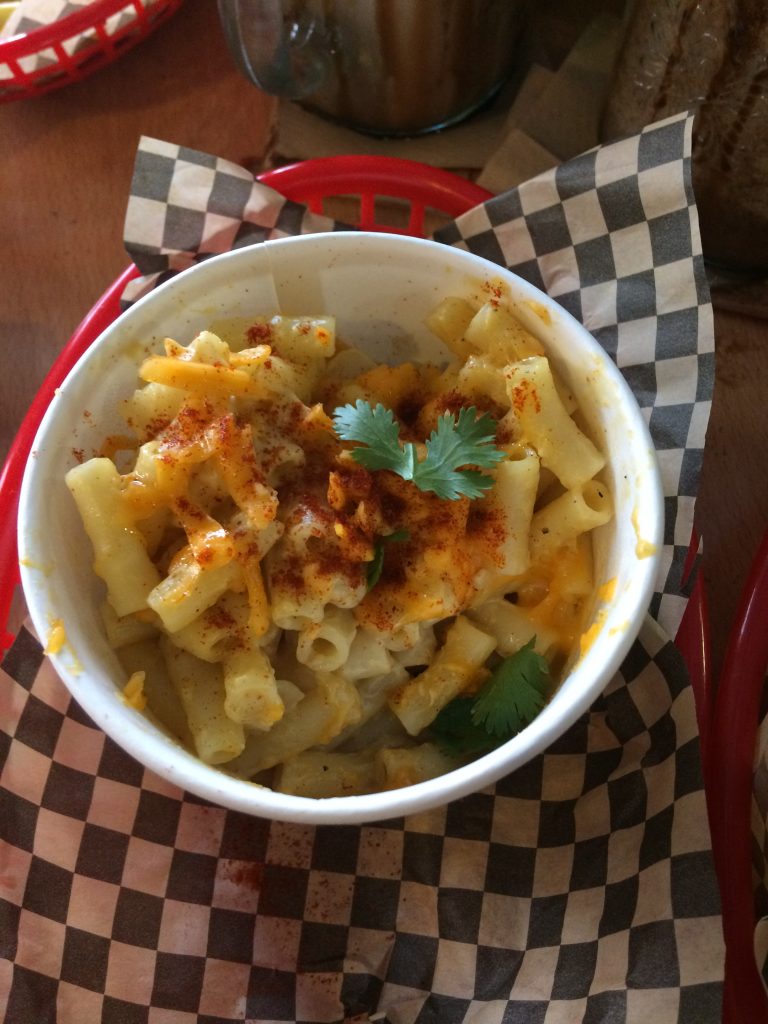 We had a quick wander around the M-Shed in the afternoon which seemed like a pretty good museum but I was honestly pretty exhausted by this point and the weather was getting windy and rainy so we opted to make some food on the boat and have an evening resting.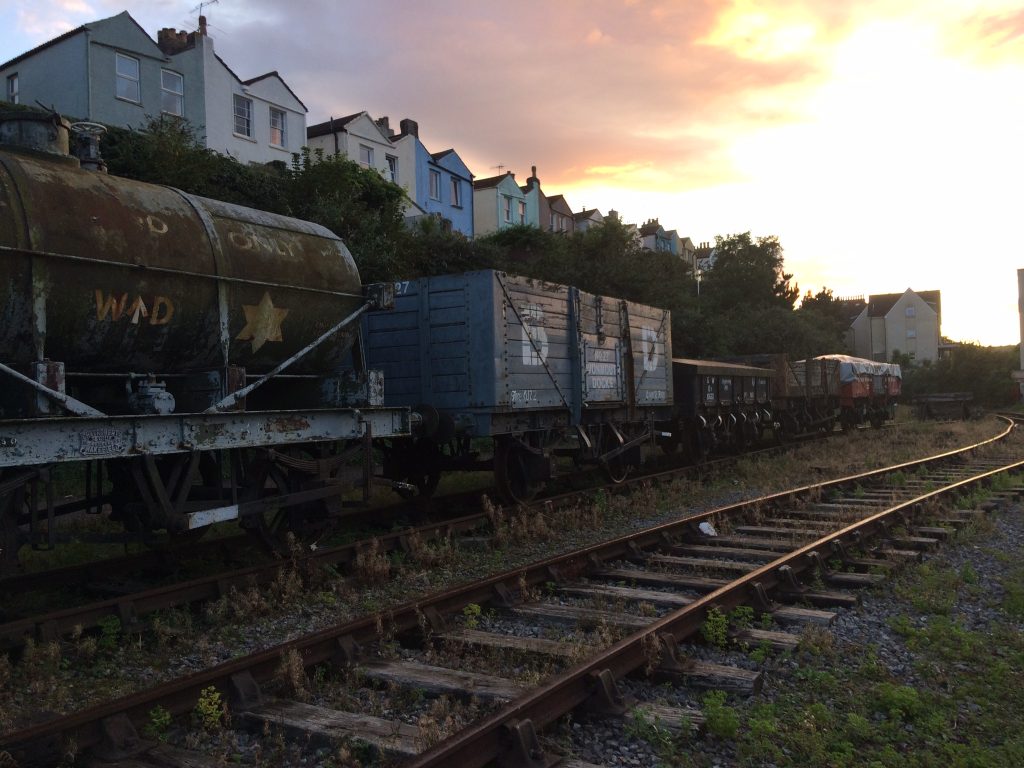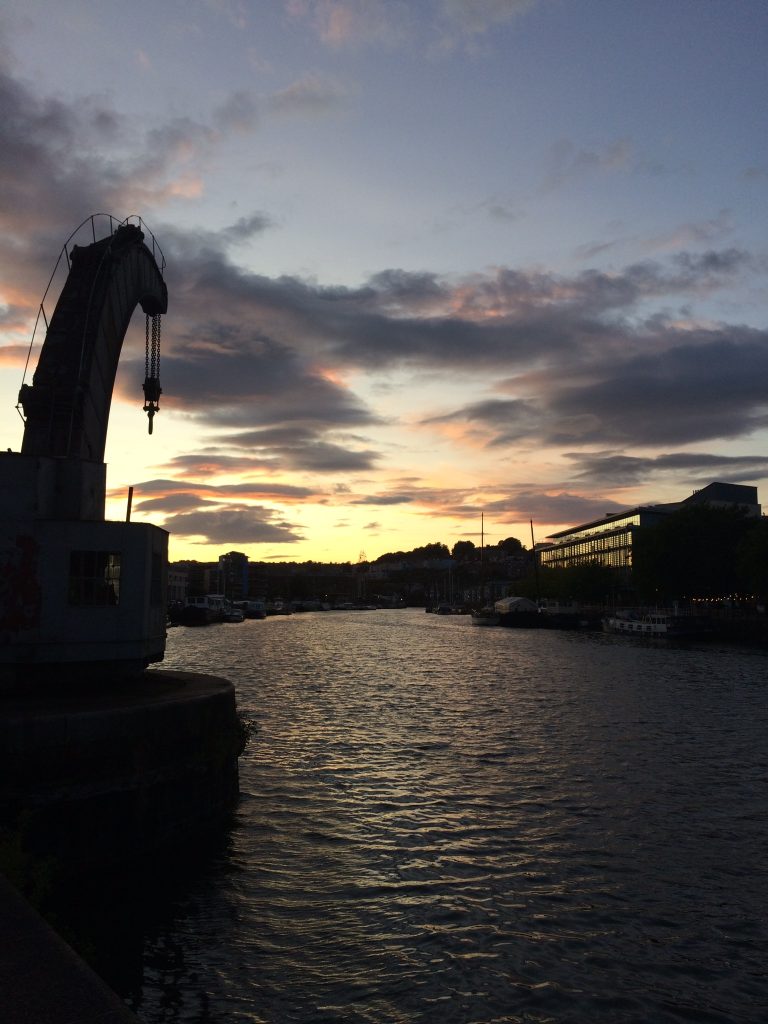 On our final day, it was still pretty rainy so after loitering in Weatherspoons for a while over breakfast, we collected our bags and slowly wandered up to Stokes Croft to check out the street art, look round Hamilton House and get some lunch at Cafe Kino before it was time for us to get our coach home. I left Bristol feeling like I had only got to see a tiny bit of what it has to offer and I look forward to going back again.